NeuroMovement
for transformation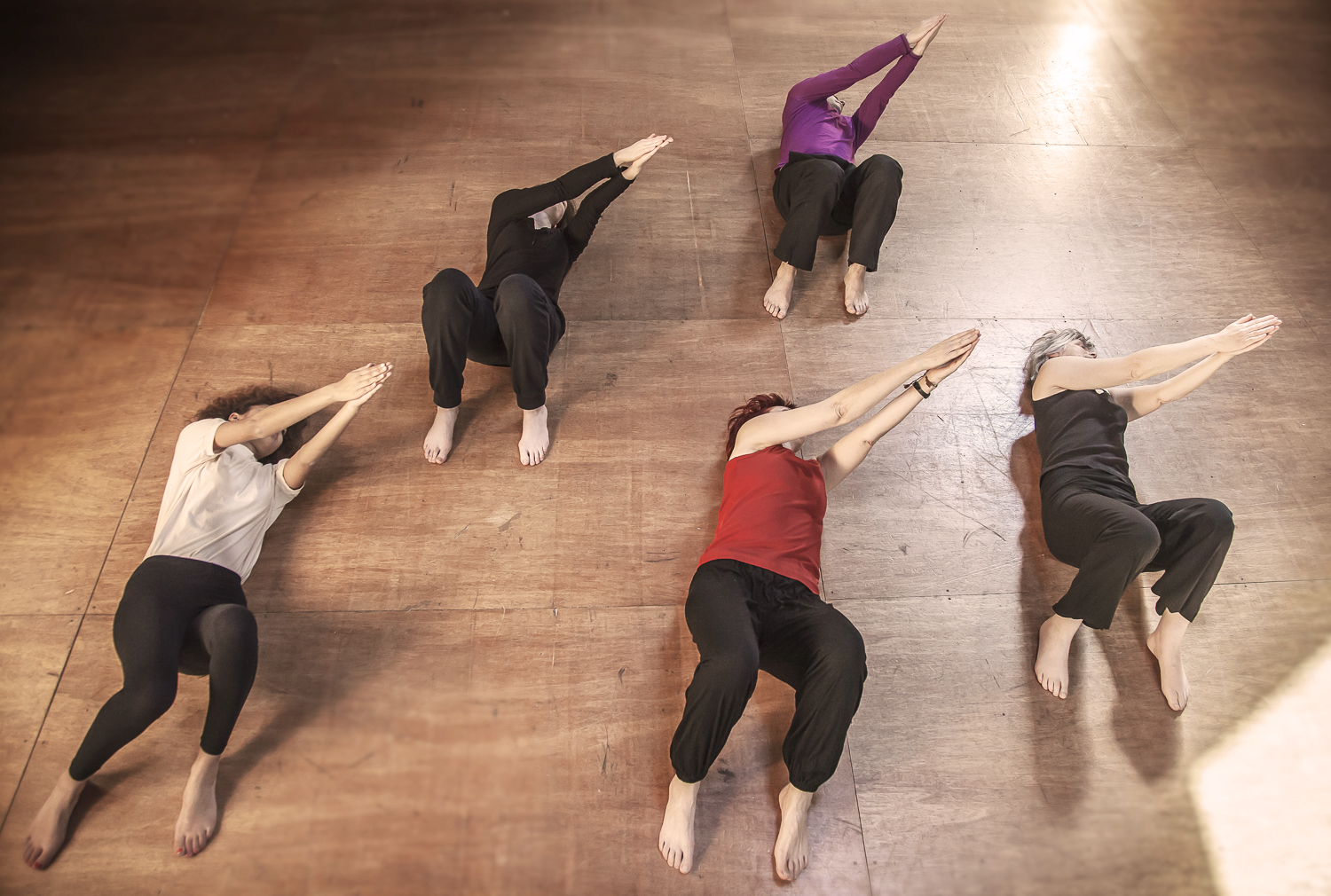 Does the idea of a guided meditation-in-motion appeal to you?
Do you want to improve your posture and recover mobility?
Would you like to learn how to move more effortlessly?
Are you curious how a series of slow, gentle movements with attention can powerfully change and improve your overall well-being?
Group NeuroMovement Classes
Group NeuroMovement® classes are led by verbal instruction. I lead the students through a unique sequence of slow, gentle movement variations for particular functions (such as bending, twisting, reaching, breathing and many more). Regardless of functional theme, the focus of each class is on movement with attention and on perceiving subtle differences of effort, sensation, and feeling as the lesson progresses. This process of exploring movements combined with applied principles of neuroplasticity—The Nine Essentials—wakes up the brain to help it form new, more efficient and effortless movement possibilities. Group ABM NeuroMovement lessons are also known as Transformational Movement Lessons (TML)—because of the remarkable changes people experience afterwards.
Benefits
Improved mobility, strength, balance and coordination

Effortless, more skillful, pleasurable movement

Better breathing, anxiety relief, sounder sleep

Holistic, non-invasive pain relief for your neck, back and joints

Reduction of habitual, limiting muscular contractions

Increased well-being, self-awareness and mental clarity
Upcoming Classes
NeuroMovement GROUP CLASS
6 TUESDAY NIGHTS
August 27—OCTOBER 1, 2019
7-8 pm
SoundYoga STUDIO
5639 California Ave SW,
Seattle, WA 98136
Summer changing into Fall can be a bit hectic. There is back to school for some, new work projects ramp up for others, the weather starts to turn cool, there is an urgency to get things done before the winter holidays arrive. I like to think of NeuroMovement as resilience training: it can help you stay balanced and connected to yourself while the world around you—and the world within you—changes.
Ease your way into the fall season with my upcoming NeuroMovement Group Class: August 27—October 1 2019, from 7pm—8pm at SoundYoga in West Seattle.
In this series you will learn how to:
• Reduce habitual muscular contractions that cause stiffness and pain
• Increase the mobility of your spine
• Improve your coordination
• Increase your flexibility and strength
• Expand your breathing
• Calm your nervous system
• Amplify your awareness
WHAT TO EXPECT
NeuroMovement group classes are led verbally through a unique series of movement variations around a functional theme, designed to engage your brain in a process that helps it form new, more effortless and pain-free patterns of movement. Mats are provided. Being able to get up and down off the floor is required for this class.
WHAT TO WEAR
Comfortable clothing that is easy to move in. Layers and socks if you get cold easily.

DATES & TIME
6 Tuesday nights: August 27—October 1, 2019
7:00 pm - 8:00 pm
COST
$108 for the series of 6 classes, pre-paid
$20 drop-in
Cash or check only, made out to Paige Clark
WHERE
SoundYoga in West Seattle
5639 California Ave SW, Seattle, WA 98136
SoundYoga is a cozy yoga studio next door to my office, through the courtyard. There is a small parking lot in front and street parking.
RSVP
Space is limited to 8. Please contact me below to register.
Sign up here to receive updates on group classes
If you want to receive news of when the next NeuroMovement class is, would like to be on my mailing list, are interested in hiring me to give a group NeuroMovement class for a private event, or have questions about my classes, send me a message.